Ideal Bell MSV series mechanical valve have been designed a broad range of products for various industry segments. You can choose any types suit for your condition!
Explain of Model
MSV86321R
MSV
86
32
1
R
Type
Series
Positions
Port size
Control unite type
Machanical valve

86 series:

98 Series

32 : 3/2 way 52 : 5/2 way
1 :G1/8"
2 :G1/4"

R : Rolier lever
TB : turning selector
LB : lever selector
PB : Push boutton
PP : plat round button
PPL : convex round button
EB : stop lock button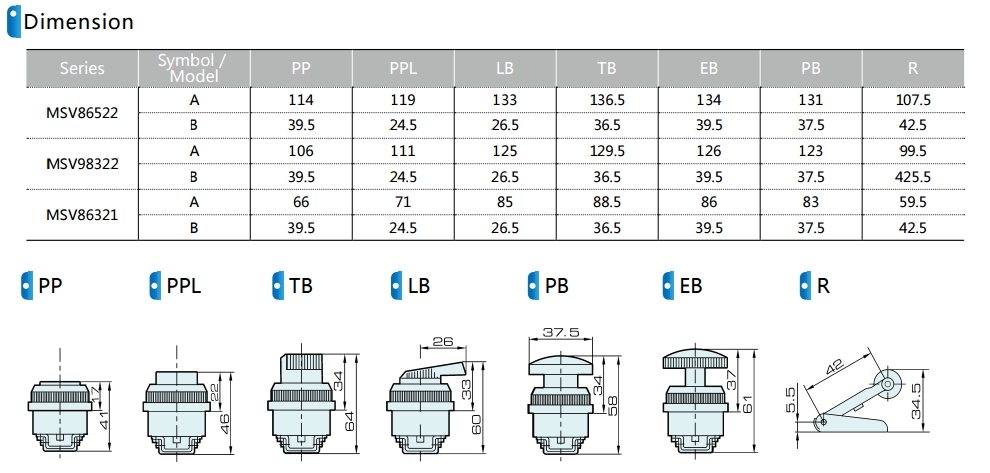 ◎ FEATURES
1. Valve spool use best seals to guarantee the life time and consistency.
2. We apply high standard special grease which provides film in order to reduce friction.
3. High quality soft magnetic stainless steel to improve the magnetic performance and reduce coil capacity 30%.