This series solenoid valve adopts integral slot throttle structure. The valve hole is processed with special high precision finishing technique. The product has good performance and good change over with long service life, handsome shape and large airflow. It is widely applied to pneumatic system.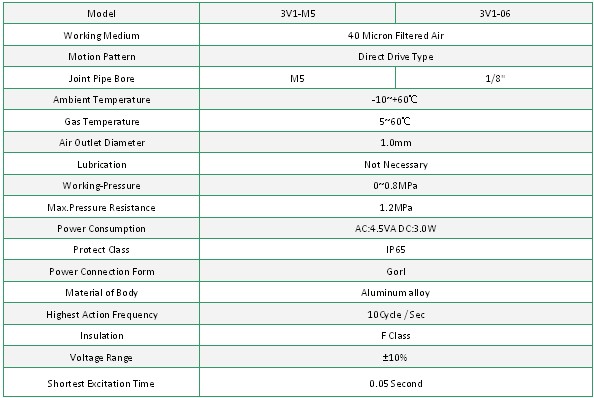 ◎ FEATURES

1. Valve spool use best seals to guarantee the life time and consistency.
2. We apply high standard special grease which provides film in order to reduce friction.
3. High quality soft magnetic stainless steel to improve the magnetic performance and reduce coil capacity 30%.