Brass 2/2 Way valve with direct acting or internal pilot and normally closed type 2/2 way, high sensibility, allows to change direction quickly. With compact, small size and light weight, Ideal Bell Brass 2/2 Way valve is easy to mount and dismantle.
Example
2L(US)-170-15-AC110V-D
Meanings
Model
Aperture of
Flow Rate
Port Size
Voltage
Wiring Form
Explain
2L(US): steam type two
position two way solenoid valve
170:17MM
200:20MM
300:30MM
500:50MM
10:3/8"
15:1/2"
20:3/4"
25:1"
35:11/4"
40:11/2"
50:2"
DC12V
DC24V
AC24V
AC36V
AC110V
AC220V
AC380V
blank:lead wire type
D: join connector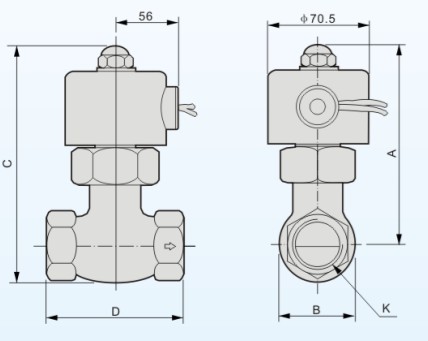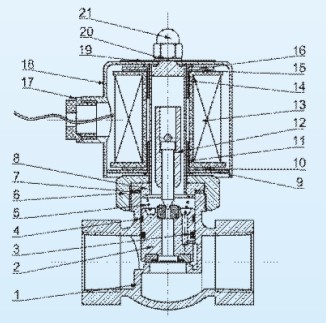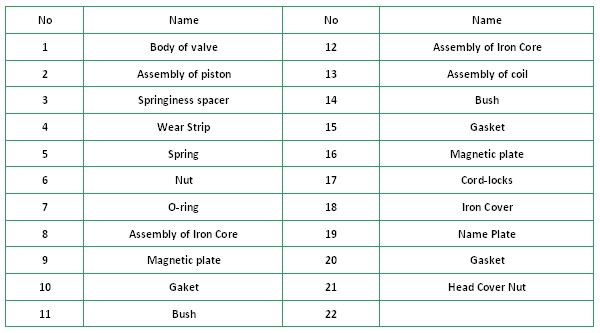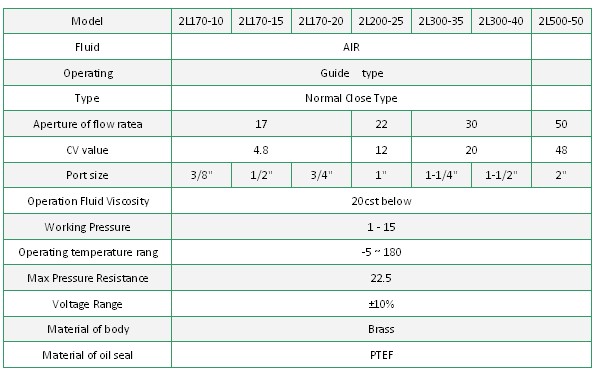 ◎ FEATURES
1. Valve spool use best seals to guarantee the life time and consistency.
2. We apply high standard special grease which provides film in order to reduce friction.
3. High quality soft magnetic stainless steel to improve the magnetic performance and reduce coil capacity 30%.